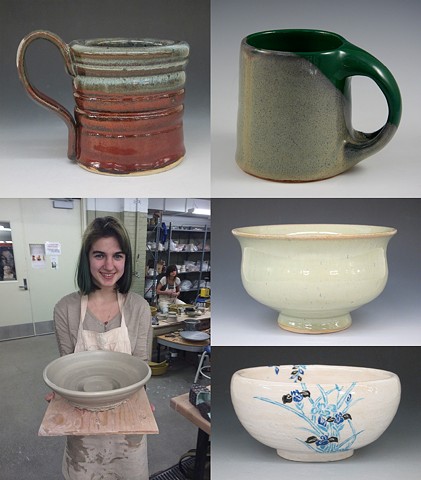 KCSF 220-Ceramics 1
Projects 3 and 4: Cups and Bowls / Wheel Throwing
mid-range stoneware, glaze
dimensions vary (cups 4"-6" tall, bowls 4"-8" wide)
Making utilitarian pottery on the wheel comprises the second half of the semester in Ceramics 1.
The assignments are to make cups and bowls that are fired to a mid-range temperature using stoneware glazes.
Focus is placed on practice and editing to achieve confindence and competency in wheel work.
Demonstrations are given daily and examples that meet the requirements are presented.